It's been a while! I've been meaning to write another TILT but I keep on forgetting and when I get the idea it's not Thursday anymore plus when I feel like drafting a post and it's not Thursday I feel like I'm cheating. So here's the 2nd edition!
1. My new MacBook Pro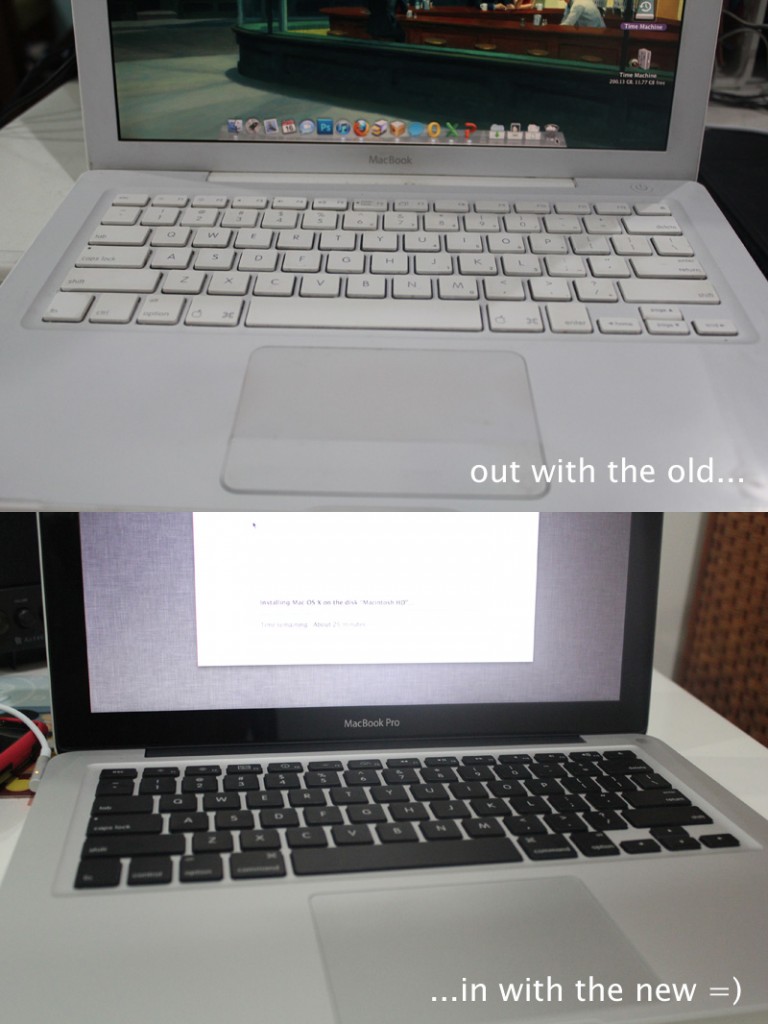 Fresh two nights ago, I finally replaced my 4 year old white MacBook. It was with me all throughout my college/university life and not to mention my first Mac so there's definitely a sentimental value attached to it. I'm passing it on to my little sister and hopefully getting some kinks fixed like the random LCD quirks that's been bugging me the past couple of months. As for this new baby, I'm beyond happy! No more hindrances to work and fangirling.
2. Running
I've been consistently running for about a month now and I love it! No form of exercise since dancing has made me this motivated until this one. I've always enjoyed running and won 1st place in a few races back when I was in high school but I always regarded it as just wanting to get over the whole sports meet so I can hang with my friends after (lol). I'm back to beginner stage now, I started with walking, then sprinting then jogging and now here I am tracking my progress with adidas miCoach (but ironically wearing Nike shoes). My running goals are still all over the place but hopefully I break the 3km soon. So far my average for about 3-5 times a week is only around 1.5km and pushing myself to do better! There's just something about the night breeze that calms me because I can only run when I get home from work and I sleep better.
3. Teen Wolf & The Borgias
Ya I know, they're two really different shows but I've been hooked! My love for Teen Wolf started because of a free iTunes download and forcing my sister to watch with me. Even though we were both hesitant, we didn't want to let a free download go to waste. Fast forward 12 episodes later we're totally fangirls of the series. I guess it goes with my surprise about how good it is despite being an MTV production (low expectations, okay). The storyline is actually simple, not overdone and the characters are convincing, not to mention the effects aren't all that bad. I'm not even surprised it's doing so well that it's been picked up for another season and on every tween's radar these days, mine included. Yeah, I'm forever a tween.
I admit I started looking into The Borgias because Luke Pasqualino [ side note: I MISS SKINS!!! ] is one of the recurring cast but when I watched the pilot and the episodes after I just couldn't get over how great the production is, the cast, the stories, the subtle evil that comes out of all their actions. Having the best History teacher in high school made me a History buff so the stories behind the Borgia family really fascinated me and until now I can't stop reading about them and what they did to the Christian society. Pretty deep stuff.. definitely one of a kind.
4. Hump Day Holidays
Yesterday was the Independence Day of Indonesia (FREEDOM!) and being a Wednesday, it gave me time to relax and unwind in between working days. Don't get me wrong I love a long weekend just as much as you do but something about a break in the middle of the week is good too you know? It feels like I only have 2 working days to look forward to all the time. Can't life be like that? Yesterday was spent having brunch at noon with the boss and lazing around for the rest of the day. Ahh, bliss.