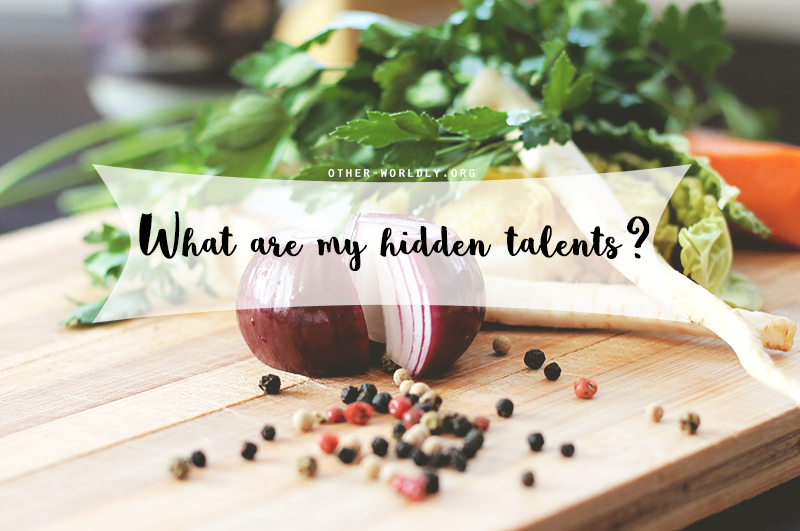 When The B Bar introduced another link-up for July, it immediately caught my eye and wanted to write about it. I admit I am quite selective with linkups but I will not pass up a chance to write about something that interests me, especially since I've been doing so well with blogging lately. I also like that this is another one of those entries that require positive self-introspection and that's always a good cognitive exercise.
What constitutes a hidden talent, really? Is it the something that you know you can do well but other people don't know, or something that you have yet to discover but actually possess it (does that even make sense)? In my understanding it has always been the former, so let's get on with it!
Cooking
I consider myself to be pretty okay at cooking. It's mostly trial and error, but people who eat the meals I prepare are pretty satisfied by the end of the course. By no means am I a chef in the making, or have any formal education for it but I'm not a stranger in the kitchen and can probably whip up something with whatever's left on the fridge or pantry. Growing up my mom would always do the Sunday dinner cooking at home back in Jakarta if we're not eating out and I would watch her and learn or follow everything that she does. This is how I knew the basic ingredients and how to make everything work even with just a little. Thanks, momma!
Fist in Mouth
I am not proud of this "hidden talent" but it makes for a comical story, provided that I don't actually have to demonstrate it, but oftentimes I have to when it's brought up. I can fit my whole fist into my mouth. I don't know if it's because I have small hands or I just really have a big mouth. Either way, it's funny.
Tech Stuff
Being a child of the internet, my skills are nowhere compared to my counterparts online. But in the real world, they actually matter, much to my surprise. I do a lot of troubleshooting and fixing different devices for family and friends. I'm usually pretty successful and not charge anything because I feel like it's something that can actually be done easily with the help of online articles and troubleshooting guides. Although I feel like I should be charging if I end up doing too much, because that would mean utilizing my time, right? I remember my ex-boss giving me 3 broken iPhones and I managed to fix all of them. Huh. I kind of feel bad when I start "charging" though, but I feel even more annoyed when other places charge an arm and a leg for them.
Finding Deals Online
I am probably at level 4 (out of 10) for this one but I consider it a pretty good feat (mostly because my family depends on me for it). There have been quite a few instances where I got really great deals online, whether for plane tickets, hotel stays, the normal shopping spree coupon codes, or even downloads for stuff that can't be named (if you know what I mean).
Check out these lovely bloggers below to know about their hidden talents too!