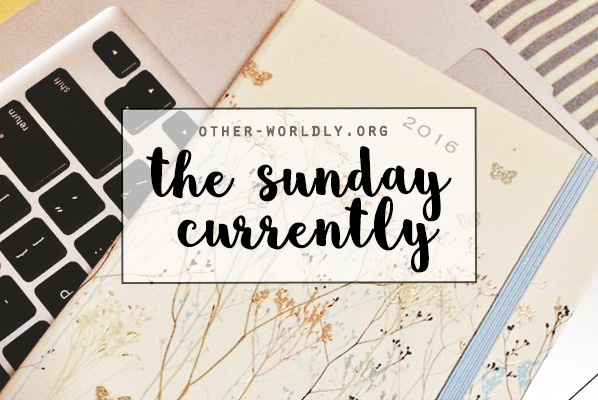 In addition to my blog challenge, I shouldn't be shelving my usual series.
FEELING
Pretty chill. Compared to the past weeks, this is what I absolutely need. I am also getting accustomed to weekends without alcohol and partying a lot more compared to last year and I feel like it's going in the right direction, without all the FOMO and everything. I woke up really late today though, like way past noon (hence the post below) and I sorta felt guilty about that. But then again this weekend has been all about sleeping in because last week was such a busy week for me.
LISTENING
My August playlist on Spotify! I try and have a playlist each month but I was so caught up with health issues last July so I only got to do another one for August.
EATING
Kiamoy from Aji Ichiban! That stuff can get so addicting to me.
WATCHING
Little Mix's acoustic performance of Black Magic.
This has never been a secret for a few years now that it's always been a dream of mine to be a part of a singing group like Little Mix whenever they do acoustic performances. I am always raving about how talented they are and how their voices blend so well (also you, Fifth Harmony!). Oftentimes the way to my heart are extremely toned down arrangements of nice originally overproduced songs.
THINKING
About what color to paint my nails. What to eat for dinner? How's this week going to turn out?
WISHING/HOPING
For this hard work and effort to pay off soon and produce the results that we want. I can't really disclose anything yet because I am afraid of jinxing it but it's a very very very big deal that will ultimately make or break my (family's) year.
READING
I still haven't finished Milan Kundera's book (damn I broke my weekly reading streak) so here are a few curated articles/posts from the web that I've been reading.
LOVING
That despite a lot of uncertainties I'm having, I am feeling confident about my decisions. Now all life has to do is to show me that it was all worth it. It's been hard, but I am focused on trying to always be better.