I decided to make a post about the Oscar dresses this year because all of them took my heart.. Some a little more than the others in which I'm going to post here. I'm always on the lookout during Awards Season because I love seeing all the clothes and the dresses and it makes me so excited. My favorite red carpets are always the first and the last. The Golden Globes and The Academy Awards. So here are some of my Oscar favorites this season:
The Reds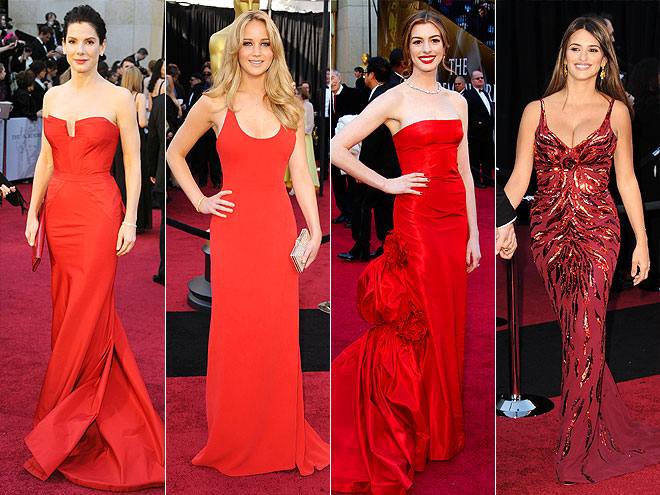 I am a HUGE fan of long red dresses and gowns so I was especially happy when I saw a few of them in the red carpet. All these four worn by Sandra Bullock in Vera Wang, Jennifer Lawrence in Calvin Klein, Anne Hathaway in Valentino and Penelope Cruz in L'Wren Scott look great. My favorite out of the four would have to be Sandra's. When I saw this dress I immediately decided that it was going to be my favorite of the night.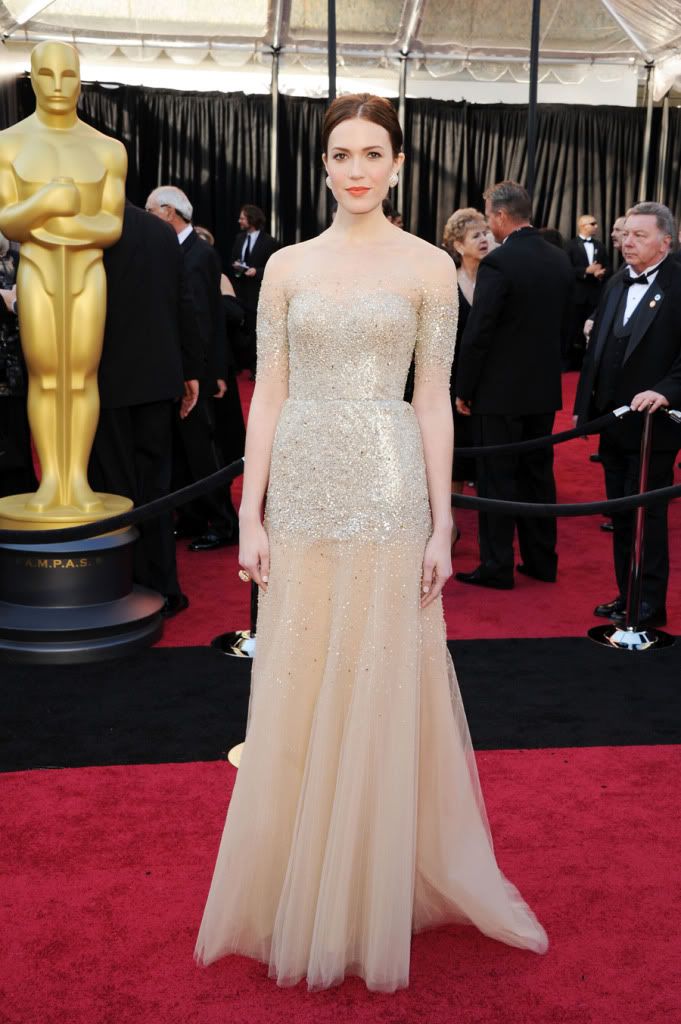 If there's one designer (or even businesswoman) that I aspire to be, it would Monique Lhuiller. I have got to rep her because we come from the same hometown and studied in the same school. Not only that, her eye for taste and detail never ever disappoints. There is a big reason why she is one of the number one chosen people for wedding gowns. This gown by Mandy Moore is just absolutely beautiful and if I'm not mistaken is straight off the runway. No words, love it.
At first I was a little surprised that Mila went a little bit casual for the Oscars in Elie Saab, but she definitely stood out. The detail of this dress is just amazing and it fit her body so well.
I'm not very familiar with Kaufman Franco's designs but I love this dress so much. It's a fairytale princess dress in black. I can't explain why but this was one of my favorites of the night and it wouldn't have worked in any other color. Even though it's black it still compliments her olive skin so well and it doesn't drown her out despite it being a big dress. She managed to turn my head even thought she isn't even really directly connected to the Oscars.
These were my favorites for the night. The rest were still great and some were just okay for me. Runners up would have to be Hailee Steinfeld in Marchesa, Michelle Williams in Chanel and Hilary Swank in Gucci Premier. Who were your favorites?