I felt like a kid on Christmas day as soon as I walked into the office yesterday. I had two packages, one from Mark with my new ASOS stuff and my May BDJ Box! I didn't get any notification about the arrival of this box and it seems like it was ages ago when I ordered it, so I was definitely surprised and excited to receive my very first box from BDJ!
I've read a lot of good things about them, how they're very generous when it comes to the contents and boy it did not disappoint this month.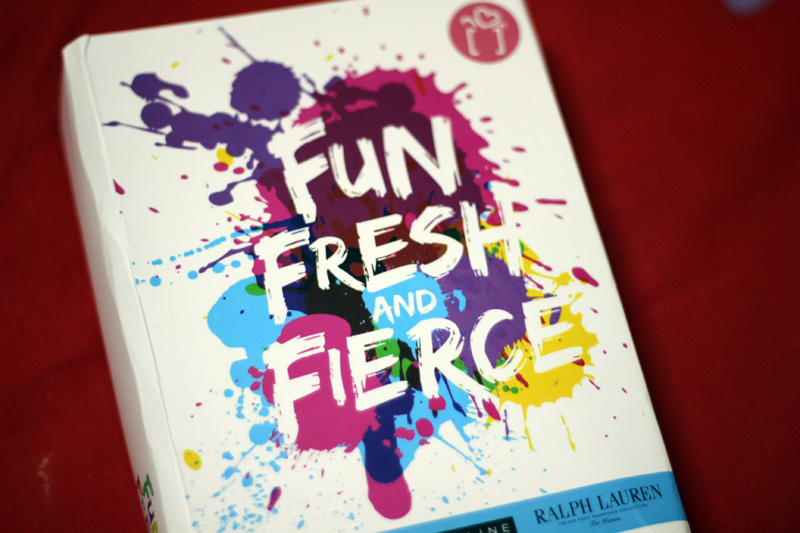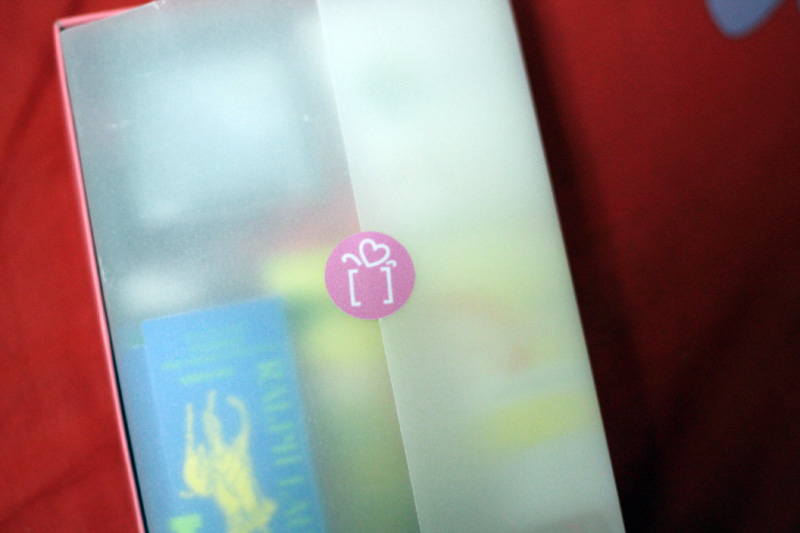 I was amazed at how one box could fit so much! If I recall, the Glamourbox I got 2 months ago was bigger in size but had lesser contents. The minute I saw that the box had 3 brand stamps: Garnier, Maybelline and Ralph Lauren, I knew it was going to be good.
The reason why I'm happy about the box is because the contents are from brands that I'm already familiar with and know. As much as it's nice to receive a box with unfamiliar brands, I don't end up using them as much because I'm wary about the results.
Granted, Maybelline has a few shady issues with animal testing, so I don't proactively buy the product anymore. My last Maybelline products were 2010 when I got their gel eyeliner and that's because I couldn't afford the Bobbi Brown one yet–hello fresh graduate finances (or lack of it), followed by the Colossal mascara I got from a friend sometime last year.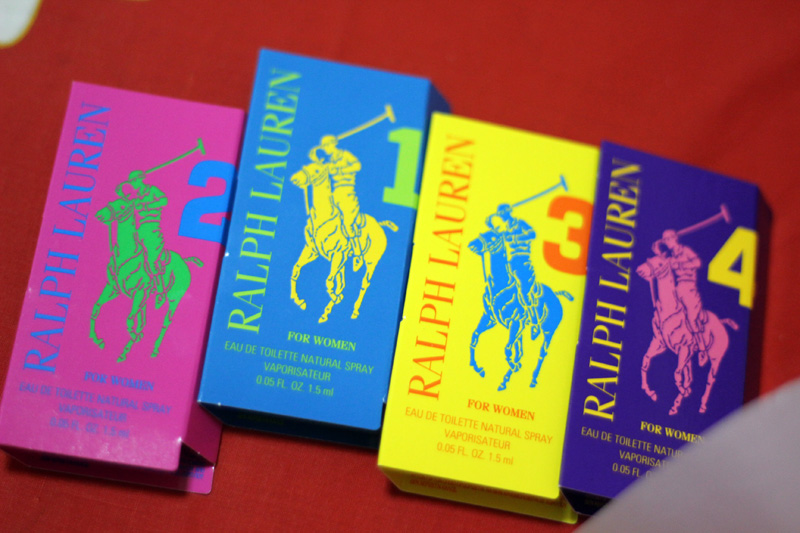 The Ralph Lauren Group
I received Ralph Lauren 1 in my last Glamourbox loot so I'm giving this away to someone else. It smells really nice and I'm excited to try the other numbers. Hope I can make a conclusion on which perfume I want to purchase.
The Garnier Group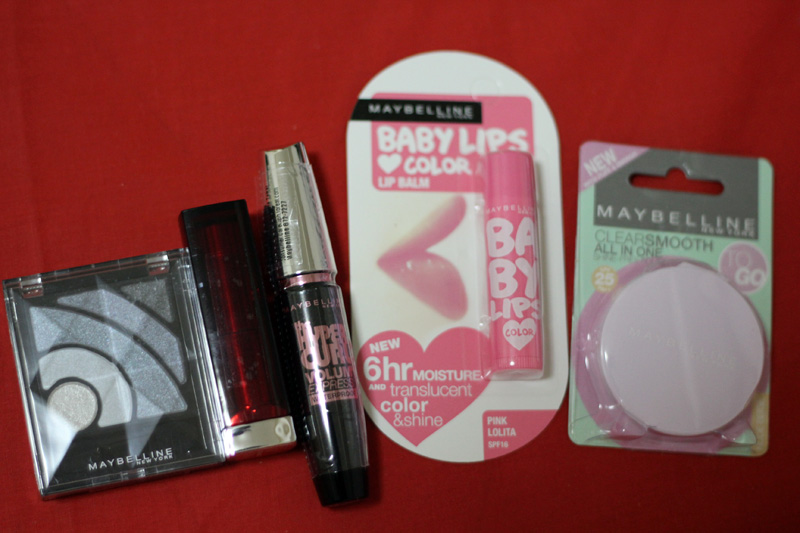 The Maybelline Group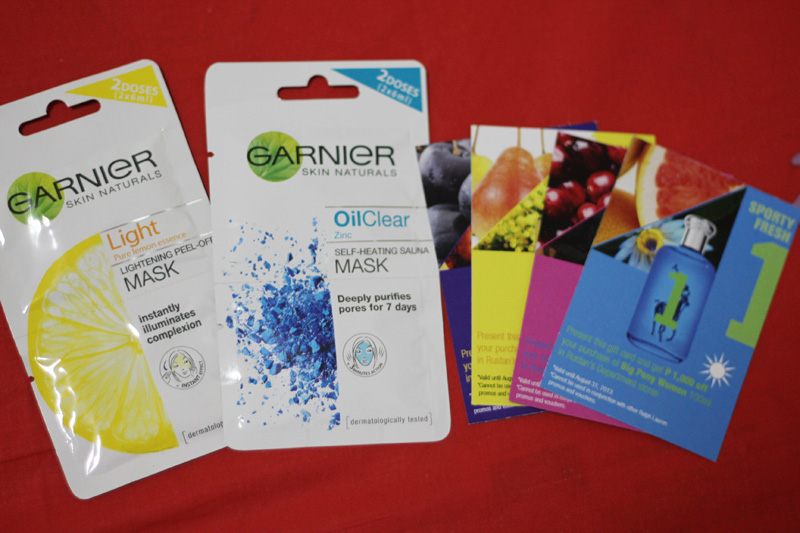 Plus more: masks and coupons!
I didn't think there would be any more contents inside the box after the ones mentioned above but as soon as I began taking out the big ones by one I was a little bit surprised to find the masks and discount coupons for the perfume under everything. P1000 off! Not bad, considering it costs only P3000-something if I'm not mistaken.
Star Product(s)
I definitely liked the Maybelline eyeshadow palette and the lipstick the most because they were in the color I wanted. The lipstick, most especially was gorgeous. I got the 515 Color Crush and love it!
Tried the Garnier facial wash last night (perfect coincidence that I ran out of drugstore facial wash and I've been using my Shu Uemura cleansing oil) and liked the texture on my skin. I also used the Overnight Whitening Peeling cream and it feels nice on my skin. I just hope I don't break out in the next few days so I don't get forced to stop using the products since they seem really nice. This is the first time I've tried a Garnier line. The only product I use from them are their eye roll-ons (have both the yellow and brown BB cream one that I use alternately) for about a year now and I don't have problems with them so far so I hope I can say the same for the rest of the products.
Verdict
I'm definitely going to keep my subscription with the guys over at BDJ. It was a bit of a shame that I wasn't too happy with my Glamourbox loot a few months ago, they have really pretty boxes but the one I got sorta threw me off. It looks like BDJ increased its price to P580 as well–a 100 jump but in the grand scheme of things doesn't really matter when the total price of all the products inside amount to more than P2000.