I've been saying that subscriptions boxes aren't always for me, but look at this! Thank goodness I subscribed for a July box, because everything inside was definitely worth the subscription. I mean look at the box(es)! There was more to it than the usual black BDJ Box.
I think I'll just let the photos do most of the blogging..
I have to admit, I gave myself spoilers by looking up hashtags on Twitter and Instagram when news broke out that the July boxes were delivered already. I couldn't help it! I wanted to know what was inside and the teasers were right, we really were in for a treat.
A whole box full of Dove stuff? In full bottles? Mind boggled. I gave them all to my mom. It's not that I don't like Dove, but this July box was supposed to be a (late) part II birthday gift for her but I liked the contents of the black box too much so I had to sacrifice this box and gave it all to her. She was so happy!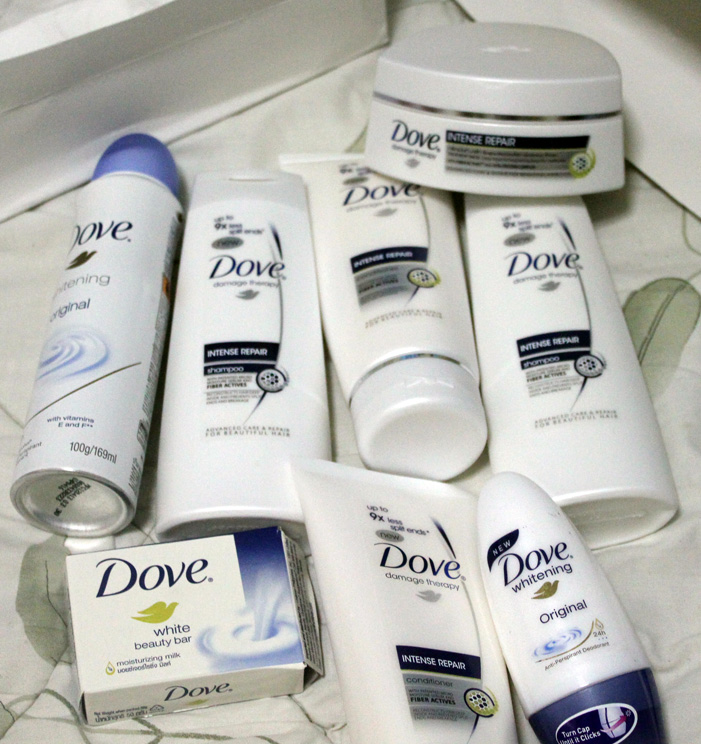 I mean, this is probably 2-3 months worth of personal care products for one person.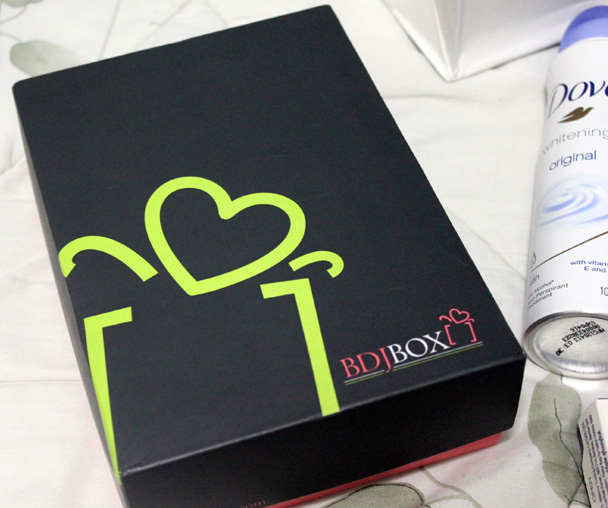 Here comes the usual box! This one is mine.
Honestly, because of my excitement, I haven't read any of the cards yet.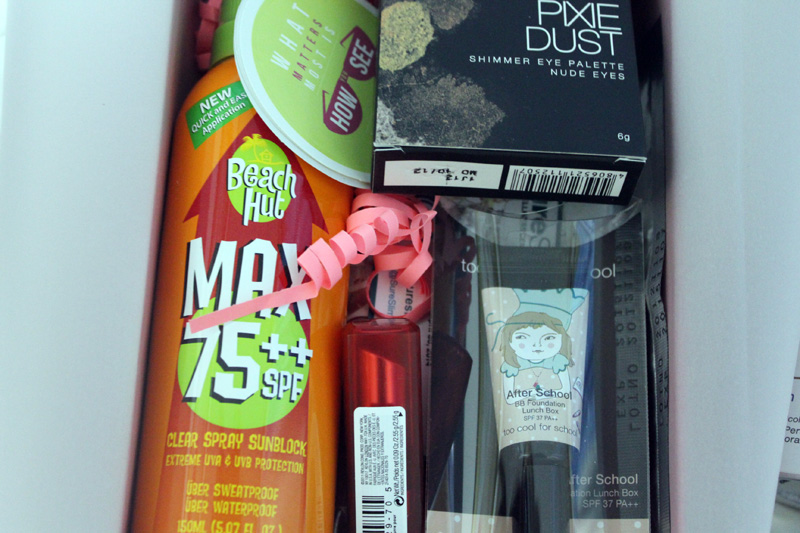 Inside the usual box was a sunblock spray, the new lip butter line from Revlon, an eyeshadow palette, a cute BB Cream from Too School for School, and a foot peeling sock that I also gave to my mom.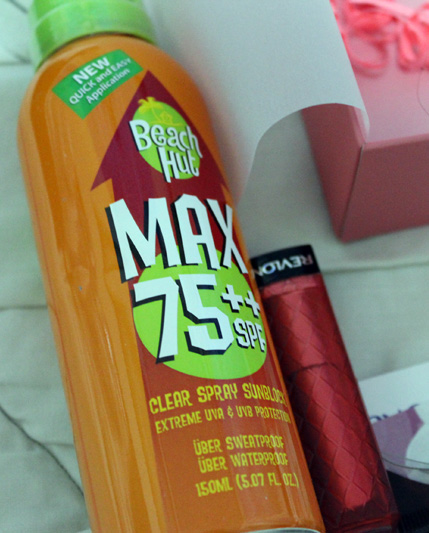 I can't wait to try this spray sunblock! It kind of sucks that it's the rainy season here so I won't be able to try this immediately. I'm not a fan of sunblock in general, and as a lover of the beach, that's not so good. There are times when I go to the beach and I don't even use any (IKR–bad me) mostly because I am not a fan of the texture and I hate how it's so hard to get off your hands once you're done applying it. With this spray version, it should be better. Also, I've never tried applying anything above SPF 50.
As much as I've been wanting to try the Revlon Lip Butter line, I wish I got a lighter shade. Mostly because I look better in pale and pink lipstick shades as opposed to darker ones (with the exception of a couple of shades).
I checked out other unboxing blog posts and some subscribers got light colors. I've been using the lip butter for 2 days now and loving it so far. The color isn't bad on me either but I know it would have looked better on me if it were lighter.
This is the foot skin peeling sock that I also gave to my mom. I'm not exactly sure what it does in the long run. I'll leave it to her to tell me once she has the chance to use it.
To be honest, I was excited about this eyeshadow palette the most. The packaging looked really nice from the outside but I was a little disappointed with the compact because it's quite bulky and doesn't look so appealing but I did try it on.
While they weren't as pigmented as how I wanted them to be, the colors were nice earth colors that can be used everyday. So I still loved it anyway!
Here is the complete haul. My closed-up photo of the sample BB Cream was a bust that's why I didn't upload it. It's one of my favorite products from this bunch because the mini tube is just too cute and fits inside my makeup bag. I also tried it on today and initially I thought the color was a little bit too fair for my skin but surprisingly it blended really well towards the end of the day.
Overall I am SUPER happy with my loot this month! I'm also a little bit annoyed because it's making me want to subscribe more, when I've started dismissing the thought of beauty boxes~!