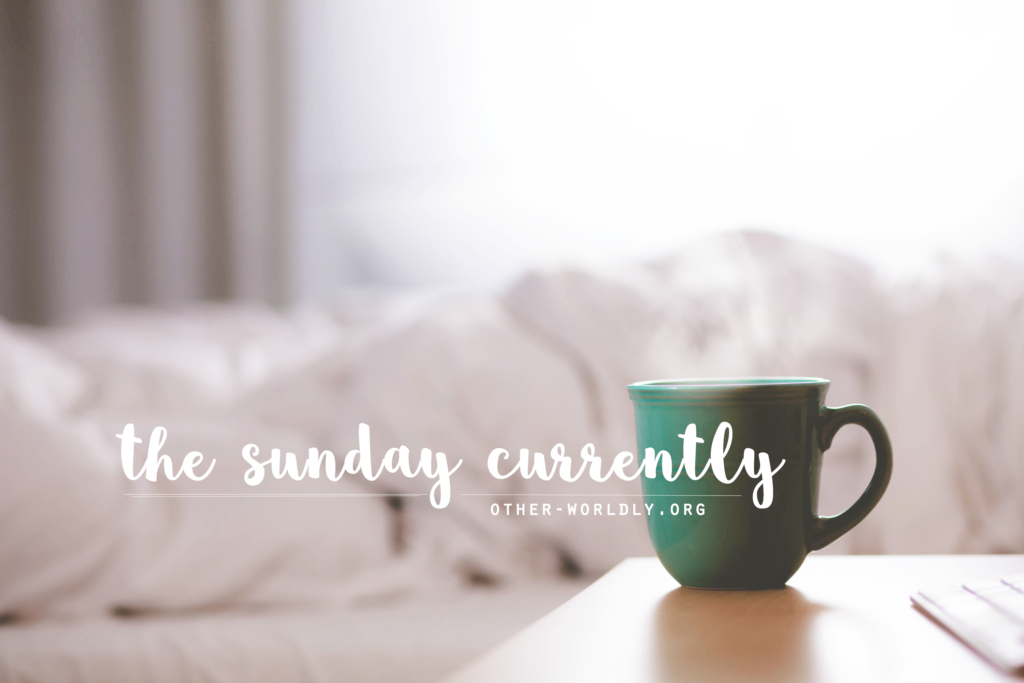 FEELING
I'm okay for the most part, but generally anxious because of decisions I have to make that involves a lot of things at stake. Despite having a relaxing Sunday at home because of the rain (curse you), I did not sleep well at all.
READING
God-Shaped Hole by Tiffanie DeBartolo! Ham recommended me this book a few days ago and I'm almost halfway through it. It's about a 27-year-old girl who falls in love with a quirky man and the book tells the story of their relationship. I relate to the girl in more ways than her age. I have a feeling this isn't going to end well, but I'm ready for that.
WRITING
This blog post and a few comments on blogs on my list to read.
LISTENING
In between CNN Philippines and Cousins Undercover on Lifestyle Channel right now. This is the first time I'm blogging in the living room in front of the tv because I just need to occupy my mind.
THINKING
About so many things. You don't even know. My anxiety levels are through the roof this weekend. I don't know if it's because of the weather, because of my never-ending tonsillitis, the state of my heart, my career path, and plans for this week. I can't seem to get my mind at ease, despite being a lazy Sunday. More than anything I blame this gloomy and rainy weather for making things worse.
WISHING
For a fun trip this coming weekend (can't wait!) and that it will help me take my mind off a lot of things and see my friends. I wish for great weather this week as well, can't have this gloomy rainy bullshit anymore.
NEEDING
For this tonsillitis to go away, I've been on antibiotics and anti bacterial meds for the past week and it's still persisting. I need to see an ENT doctor this week to finally address this problem. I have a feeling I'm about to get a tonsillectomy and I wonder what my mom will say about it when she's so against it. I'm scared as well, but I've been suffering too much this year and I just want this to go away.
WANTING
His hugs. I won't even lie to this blog, let alone to myself.
LOVING
That amidst everything that's been happening, life still shows me reasons to appreciate it. I admit there is a time when I feel like I'm never going to bounce back anymore but this way I get to really know what counts.