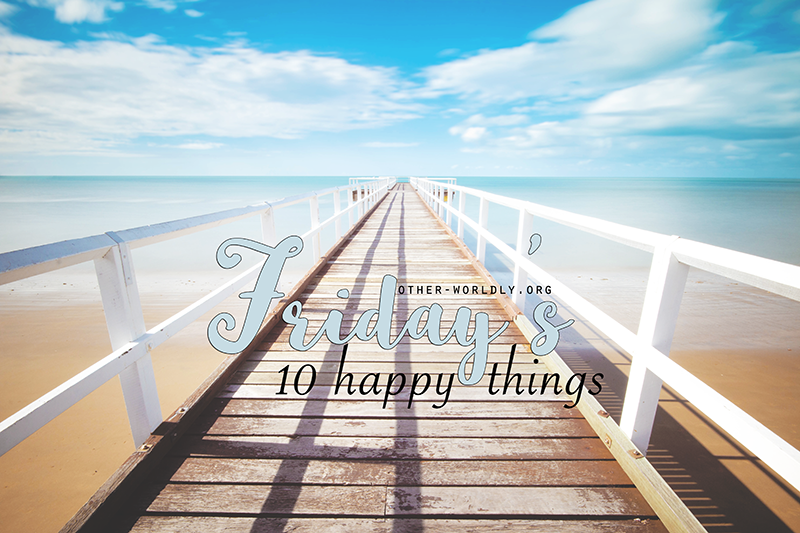 I'm happy that my happy things entries have finally reached the 5th version! Let's not waste any time..
Busy busy week! The upside to a busy week is that time flies by really fast.. I had to run so many errands this week in between my 3 jobs (phew)!
Signed resignation letter. This was one of the hardest things I had to do this year. So much decision-making took place since the beginning of the year and I finally decide to hand it in. This is really for me more than anyone else.. and I hope this decision takes me to great places.
Yoga. Woohoo!! How happy am I? The last time I did yoga was about a month and a half ago (one of my longest hiatus ever since I started). Yesterday's class was a lot slower than the usual flow so it was a bit taxing on my hamstrings.. BUT ALL GOOD. Ahhhh.
The Six Pack dot co. My best friends and I decided to start a blog about our friendship and post about our lives. I can't wait to see where it goes! We've already started scheduling posts between the 6 of us. Do check it out.
A conversation with a good friend I haven't talked to in a while. Distance does things to a friendship.. if you let it. I had a good friend moved to the States last year and this year we both went into transitions in life that made our communication falter (she doesn't have social media, unlike me) a little but talking to her again felt so great that I cried a lot of happy, grateful tears.
A step to good health. First full week since the beginning of July that I haven't gone to the hospital, seen the doctor, or sent to the ER for anything. Let's celebrate.
Planning for upcoming travels. Sometimes I get so caught up with the negativities of life that I forget to realize there's so much ahead of me. I have a few travel plans lined up towards the end of the year and a lot of planning is being made. Crossing fingers they all turn out well!
Midnight cab rides home. I was just thinking about this last night. It's going to be my last month in my favorite shift (I live for the mid shift) and I realized I need to savor the midnight cab rides home where there is no traffic and the city is quiet and there's a familiar sense of solitude. I may be overplaying the whole scenario, but that's just me.
Fujinoya. Because of Foodpanda I've been ordering in a lot and Fujinoya has been my go to restaurant mostly because they have everything. I love their sandwiches and selection of simple and delicious cakes.
Positive uncertainty. When I decided to leave my current job to start a new one completely different from anything I've ever done before (remote with a little bit of travel), the whole uncertainty initially bothered me like crazy. Then I realized this is a decision I made for myself.. and will hopefully lead me to better and bigger things.