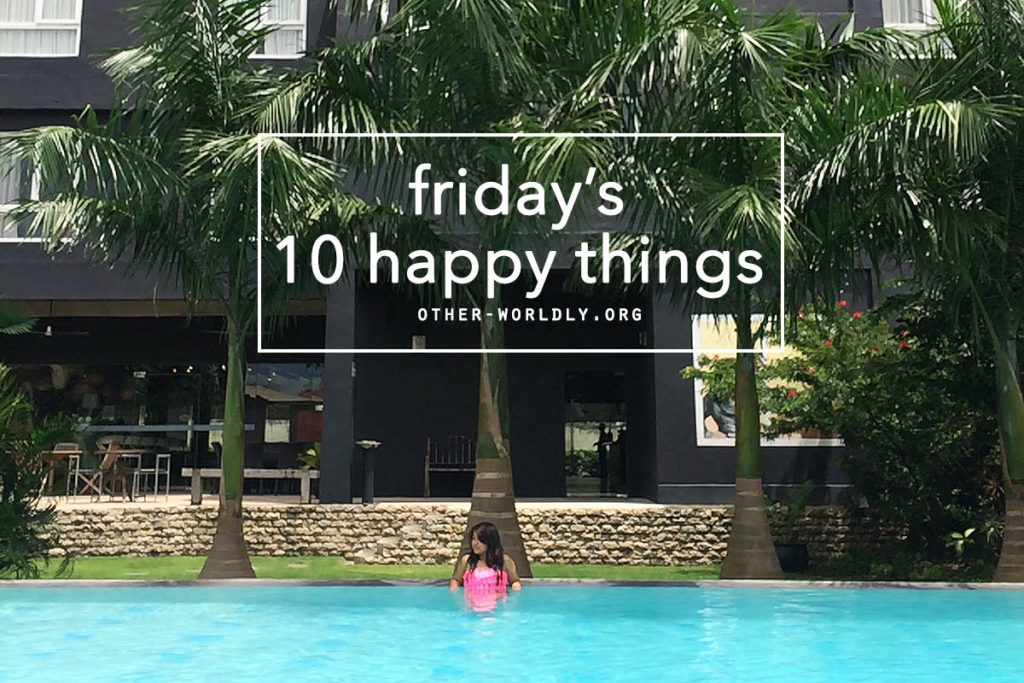 It's only almost been a month since my last F10HT entry and boy, so much has happened since then. Back at the hospital for a crazy 5 days, lots of anxiety all around, leaving my old job, finally going full-time at my current job but let's elaborate that on this entry, shall we?
We finally got our US visas and will travel to New York this Christmas! I'm looking forward to it, but not looking forward to the cold. Brrrr. I wish I had the energy to blog about the whole ordeal but I'll leave the good news here and the stress I've had to deal with the past couple of months in the back-burner.
New (old) job, new life! After 3 years and 8 months, I finally left my longest office job for good and took on a part-time remote work since January and turned it into a full-time gig. I'm still at a very anxious stage where everything feels so transitional. I'm just about trying to get used to not going to an office every day. After working in an office/workplace setting for a good 5 years, everything feels strange to me and I'm still trying to figure it all out, but I will prevail.
My makeup wishlist being out-of-stock. Yes, this is a happy thing. A very happy thing. Last weekend I went to the mall and wanted to buy something from Stila that I've been eyeing for a while, and a couple of lipsticks from the NARS and MAC counter; and everything, I mean EVERYTHING that I wanted was out of stock. I saw that as a sign to totally halt any purchase plans because I need to save. For the new iPhone, for my upcoming trips, and in case my 4-year-old MacBook goes bust. God forbid. No more makeup! For now. I wish money grew on plants, then I'd water it every damn hour.
Speaking of money, this totally made my day, thus deserves a spot on this list:

The return of fall TV. Shows are coming back! Starting with You're the Worst and Mindy (now on Hulu), I am glad I have shows to look forward to each week again.
On the Wings of Love. Working from home and having normal working hours now allows me to catch up with primetime Filipino tv shows. As much as I am a third-world kid, I have always been exposed to Philippine entertainment and there's a different joy in feeling kilig over a local soap that's pretty well made, in my opinion.
iOS 9's San Francisco font. I love, love, love it! It always makes me want to look at my phone and randomly send messages to people.
Blog redesign. Funny how I haven't been posting lately but have had time to do a bit of a redesign. Tinkering with themes is always a therapeutic activity for me. It's reminiscent of an old theme but still within my style of always having a lot of whitespace. Nothing that new, just a slight change.
DNCE's Cake by the Ocean. Aside from it's super unique song title, it's a jam I've been totally jamming to ever since it came out. I admit I am supporting it more because it's a Joe Jonas venture, but in all fairness to my fangirling it really is a very catchy song. I hope it does well.
Last, but certainly not the least.. a great staycation with my best friends. We stayed at The Henry Hotel last night and I actually just arrived home from a two day pool binge because after our stay at The Henry we went to Westown to do more swimming, but I digress. Henry was such a great time. It was a much needed rest, relax, and away from the perils of the real world for a good 24 hours, and with the people I am most comfortable with. The best part was, we got upgraded to the best and largest room. Cheers to better days?