I am resurrecting this blog series from its 7 month hiatus! So many things have happened since I wrote the last TILT. There were more things I loved and have probably forgotten, but in an attempt to enumerate all the things/experiences I recently loved, here's one resurrection entry.
MAC Eyebrow Crayon in Delineated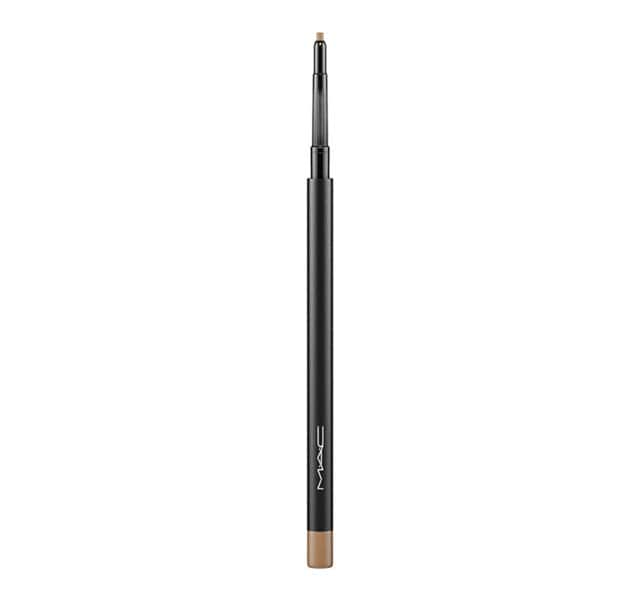 This self-sharpening crayon is a brow product I've come to love so much.
According to MAC:
Self-propelling, self-sharpening, brow-defining. Confidently adds what you need: shape, colour and/or density in one streamlined tool. Like a pen, creates its own just-right point for striking arches. Easy to tote around – no sharpener needed.
I'm a bit scared because I've only had it for about 2 weeks and I can feel like I'm using it up already. I've always been against pencils and pens in general when it comes to brows because I'm so used to gels and powders, but this has made me a convert and I will continue to repurchase this as long as I have the money to buy brow products.
Our chicken is delivered and prepared fresh daily, using our own sauces?
NO preservatives / additives / MSG. Period. pic.twitter.com/LqEijUetk8

— 4Fingers (@gimme4fingers) July 24, 2015
My colleague took me to 4Fingers in ION during my recent Singapore business trip and I loved it. I've always been a fan of Korean chicken but BonChon just doesn't cut it for me, you know? My chicken experience in Seoul was so great but whenever I eat BonChon I feel like I'm eating fake chicken (SORRY!). I initially thought 4Fingers would be the same when it was introduced to me, but bam. It had so much flavor that BonChon falls flat in comparison. I'm even craving for it right now.
I want to try everything! Their juices are so great. I've always been going to Smoothie King but when I tried Boost it was just so much better for me that it's becoming another not-in-Cebu SG craving. I also found out my cousin who studies uni there works in Boost part-time! Can't wait to get free juice when I get back. We don't even have Jamba Juice in Cebu. Sadface.
Grandfathered
I've been enjoying this show more than I would have liked. I admit I do have a soft spot for Josh Peck because I was such a huge fan of Drake & Josh that I've silently followed their career path after that show. I also admit this is the first time I've really paid attention to John Stamos. He plays his character so well. I'm going to keep watching until I get bored, or whatev. The good thing, the show just got a full-season renewal, so yay for that!
Starbucks x Moleskine
As a fan of Moleskine products, I was excited about the Starbucks SG x Moleskine collaboration this year—mostly because it also meant I could easily get it. Last year it was Starbucks Korea x Moleskine and I never got the chance to get it because shipping fees would be a bitch if my Korean friend mailed it to me, and with the whole PH Post Office dud stories I figured it wasn't worth it. My colleague got me the SG Moleskine planner and it's what I use for work notes and meetings now. I love it! When I found out that Starbucks PH also collaborated with Moleskine in not only one but 2 editions, that made me looked forward to it too. I mean, drinks and a Moleskine in comparison to just buying an actual Moleskine has so much more value to it, right? Just agree with me.
—
I'm actually excited to be bringing back this series again!