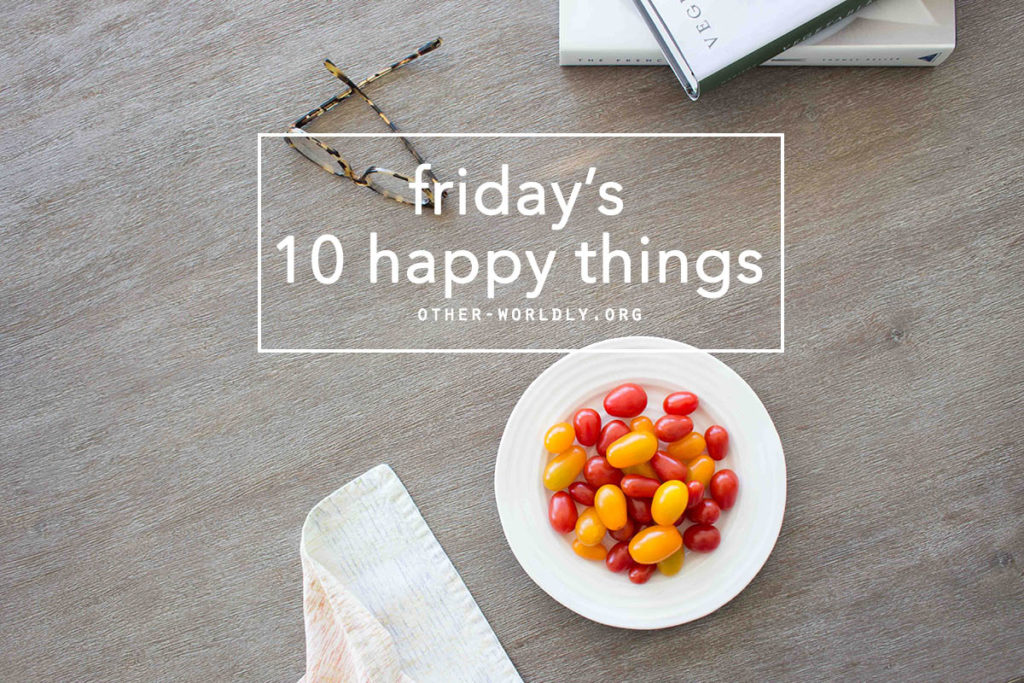 Seems like this is all I ever do because the week is so filled I usually only have time to blog on the weekends, so there's FTHT and TSC posts. Heh.
New music week! What a great week for pop music. Adele's Hello, 1D's Perfect, Justin Bieber's Sorry, then DNCE's EP dropping, and Drake's Hotline Bling music video making waves all over the interwebs. Makes me proud to live in this era, tbh.
This week's You're the Worst – Season 2 Episode 7: There Is Not Currently a Problem. This episode really moved me in more ways than one. It was such a strong one, I ended up crying more than I would have wanted. I put it in the happy list because I was so moved at how they portrayed someone suffering from clinical depression. Even while reading the LA Times article about the episode, it made me want to cry even more.
A stressful work week. Lots of "phwoar!" things happened at work this week so this wasn't initially a happy thing for me but after a lot of introspection I realized that an absence of a stressful work week would mean that I would have to be alone with my thoughts for a much longer time (aka not good) with less productivity levels. That's not a good thing for me at all. As much as I love the lazy life when my brain isn't working (like literally working on work mode) I become somewhat crazy. I have a job that I love that I can do anywhere (remote ftw) that gives me good, challenging stress and money! What's not happy about that?
Tuesday yoga. I took my sister with me to Tuesday's yoga class and it was kind of a struggle for her that she said, "Why would you pay for something that gives you torture?" I embrace yoga's torture, wholeheartedly. It's probably the only torture I don't mind and completely accept because the return of investment is so quick and fulfilling. I feel much better, I sleep better, I eat better. I know I've probably said this countless times but yoga really is life changing for me.
A bit of time to catch up with 2PM's activities. I hate Japan for taking them away but I had a few hours to spare this week (also to alleviate stress) so I used that time to catch up with what 2PM's been up to. I miss being a full-time fangirl!
Fulfilling my cravings. I think I'm about to get my period (I HOPE SO) because I've been craving all kinds of salty food lately. Probably not good for my health and diet, but I ate all the salty things this week. And it made me happy.
Rock Salt & Cheese milk tea topping. Another one of them cravings that I fulfilled!
Gerald Anderson guesting on this week's PBB. Shock! Me talking about local showbiz? I was such a huge fan of his season almost a decade ago when I was still in early college and seeing him back in the house brought back all these happy feelings out of nowhere I just had to point it out here.
Revlon's Brow Fantasy in Dark Blonde. I colored my hair lighter last week so I had to look for a lighter brow product that wasn't in my usual range of price or brand. Truthfully I was almost going to buy the Stila All Day Brow Gel but my good friend said, "No Rustan's for you. We will go to Watsons!!" and I was grateful for that. This also made me break out of my comfort zones with brow bowders and brow gels because the Revlon Brow Fantasy is a pencil product! I'm still getting the hang of it but it's been a good learning experience so far and I am finally mastering the art of the brow pencil. I use this product for my overall brow, then my current Tarte Amazonian Clay Brow Mousse for my brow tail so I give it more emphasis. Yep, in case you didn't know, I take my brows seriously. That's what happens when you have nonexistent brows.

Been having a hard time finding the right brow color for my new hair the past few days but I think I got it now woot pic.twitter.com/sYnW1r33B6

— Justine (@juiceee) October 17, 2015

Dancing the night away. Because of everything that's been happening the past few months I haven't had the time or energy or the will to go out partying at all. The whole revelry life has really worn me out but last weekend I was inside the club again and danced to my heart's content. Without alcohol. I didn't think I'd be able to do the whole no alcohol thing, but I did and a million fuck yeahs for that.