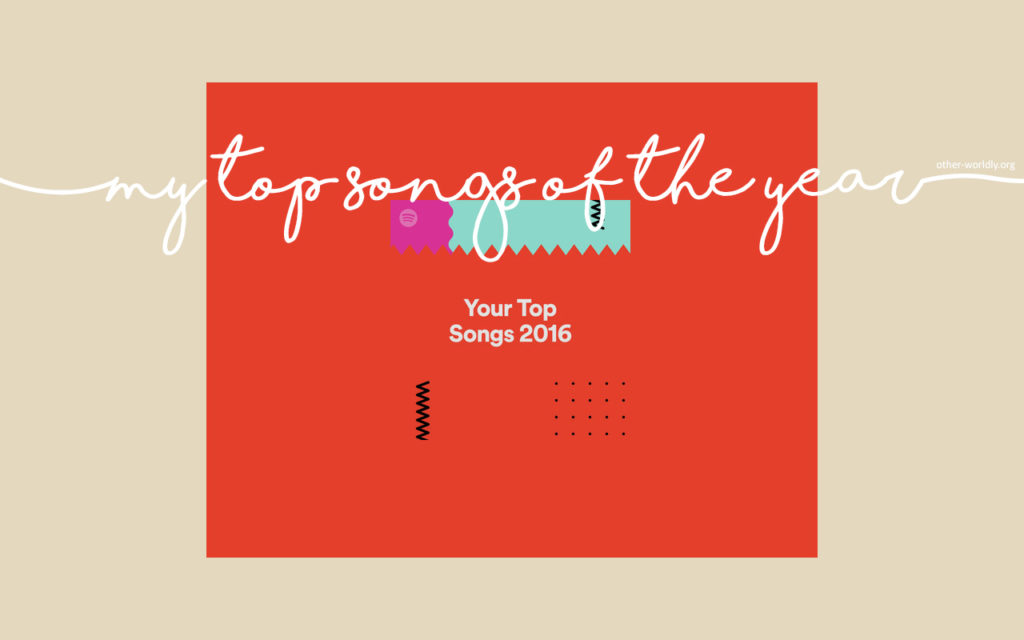 I use Spotify religiously this Top 100 most listened songs of the year playlist that they generated is close to accurate. It includes a lot of the songs on the charts and I can say that pop music was pretty damn good this year. I didn't see the need to complain about the quality of hits, except of course when they are overplayed but I can get past that. I can activate my selective hearing skills pretty well so I don't die when I hear Chainsmokers' Closer everywhere. For the record, Don't Let Me Down trumps Closer in my book. All day err day.
I listened to a lot of PARTYNEXTDOOR's Come and See Me the most, I was obsessed with this song. My two most listened albums in its entirety are Frank Ocean's Blonde, Kings of Leon's WALLS, and Chance the Rapper's Coloring Book so I'm not surprised why they showed up sparingly in this list. I also loved Solange's A Seat at the Table. It wasn't as much of a just one track but the whole album.
Non-Spotify included albums should include 2PM's Gentlemen's Game, which would have populated this list but are sadly not in the Spotify database. I had to buy a 30-day Melon pass for it. Boo, JYP!
Three Korean songs showed up on this list that I was pretty pleased with. Tiffany's Heartbreak Hotel were one of my favorites this year, as well as Luna's Free Somebody, and Dean's What 2 Do. Dean is a very recent favorite this year, having sporadically listened to him just the past few months. He is so talented.
The Top 50 tracks on above's list say enough of what songs I listened to the most. My favorite Top 40 song of the year would have to be Mike Posner's I Took A Pill In Ibiza – Seeb Remix and Ariana Grande's Side to Side (not in the list because I got into that song so late into the year!).
Here's my Last.fm profile if you'd like to add me!