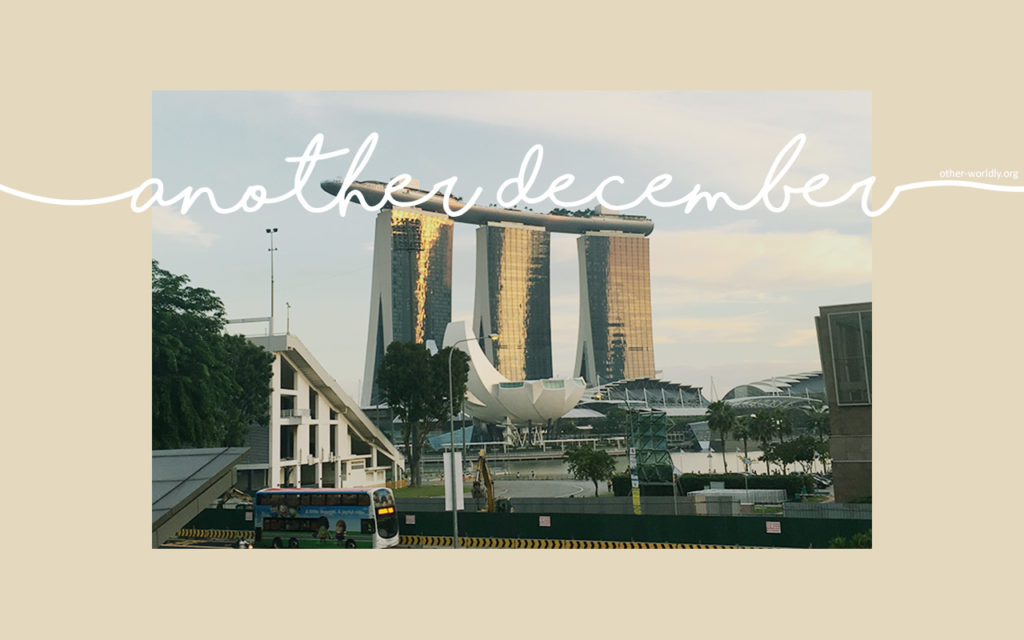 I'm in Singapore right now as I type this, and just like last year, I'm spending the whole month out of the country again. The difference this time is that it's super hot and humid as opposed to my snow-filled 2015 December in the East Coast. My trip here isn't purely pleasure as I'm here for work at the head office. But then again, I count work as pleasure so it's a win-win for me nevertheless. My family is coming down in the next few weeks and we all decided to just spend Christmas here.
I left on December 2 and started on a good note spending the weekend with old colleagues and Singapore reunions with old friends. This is my 4th time to Singapore this year (and probably my 65th all time), but I'm glad I got to go to places I haven't been to before and do things I haven't despite being so familiar with the city. In hindsight there isn't much to do here, but if you find the right events and the right places to go to, and see it as a new experience each time, Singapore never disappoints. Especially when it comes to food.
Honestly, it doesn't feel like December or the end of the year all too much. In less than a month another new year is arriving and it's probably going to pass us by like a rocket ship once again. Wasn't I just raving about how excited I was to be in New York last year? Ahh, the magic of time. One year older, but probably none the wiser.
After last year's craziness, I appreciate that this year was a bit more tension free and just about taking it easy. In retrospect, the issues that fazed me didn't involve any hospital visits and I'm trying to face them as much as I can in a more mature and adult fashion. Sure, #adulting will always be a challenge but facing it should always be worth it. Life will always be an uphill climb, right? Might as well go with the motions.