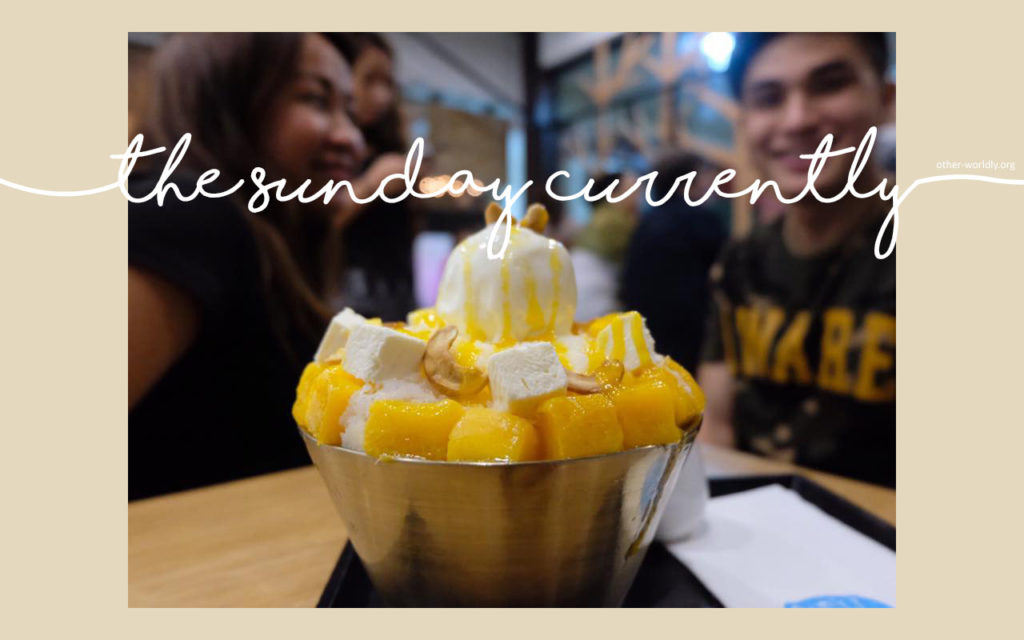 FEELING
All sorts of things, listed below:
1. HAPPY – because I just got my period (FINALLY) today but I am also suffering from major cramps.
2. RELIEVED – because of said reason above, suffering from PCOS makes you feel these things. A period is like a major win in life.
3. CRAZY – all these hormonal emotions are getting the worst of me. I want to snap at people, my PMS was about 2 weeks long and it's been a whirlwind of emotions.
4. ANNOYED – my ISP has been really shitty lately and if only I had the power to burn down their building I would.
5. EXCITED – because in about a month one of my bestest friends is getting married and it's on my birthday weekend and I'm a bridesmaid and there's so much to plan and gaaaaahhhhhhh the emotions!
So there's that.
WATCHING
I finished Part 2 of Terrace House Aloha State in a span of 2 days and now I'm catching up on Erik Conover's vlogs. I haven't been good with YouTube lately and I've sort of abandoned religiously watching vlogs but I am always catching up with his.
LISTENING
…to my sister screaming, "Everything's so boring!!!" in the background.
HOPING
I have the willpower to update this blog more often. I also want to be able to catch up on my journaling–or bullet journal however you want to call it. I think I have a backlog of 2 weeks now.
THINKING
About New York City and how I miss it all of a sudden. It must be great during springtime; not too cold (the time when I was there) and not too hot (that it becomes a pain to walk everywhere in the heat and crowds).
WISHING
To have a good few days off this week. It's the Holy Week meaning I get to go home to the province, chill and just take everything slow and enjoy my long break. After 3 months of hard work in the new job and just getting the hang of things, I'm glad I have a few days off to recharge and power through work again.