..mean a whole lot different to me now. I used to look forward to Fridays because it would be the time when I'm able to go out but now I look forward to it so I can sleep until Saturday. I go so hard on weekdays and it is so draining that I don't mind even mind anymore that my Friday nights are spent chilling by myself and wasting away as opposed to usually going out to dinner or the occasional drinks. Even as I write this entry on a Friday night (midnight just struck to Saturday) I'm perfectly at peace listening to Iron & Wine's Such Great Heights followed by Elliot Smith's Whatever (Folk Song in C) because these are my go-to songs of happy melancholy loneliness solitude, if you know what I mean. Goodness gracious, how old am I?
We're halfway through the year and once again time is going by too fast. The past 2 weekends have been spent going out with friends, drinking (soju bombs are my newfound love) and lots of Korean food (seriously, last week was a feast, and so was the other week) so I don't really have plans for this weekend. All I'm thinking about is wanting to eat a burger. Going out consecutive weekends aren't my thing either. I always like to reserve a weekend off just for myself and looks like tomorrow's the day, unless of course the word burger comes up and I'm out of the house. It's been too long!!
I wish I had photos to share but they're all either ugly ones from my phone, having too much fun to care, or too drunk to look at (not really, my alcohol intake has been very very tame ever since I got back from my Philippine vacation). So here's a photo of one of my many new purchases, OPI's Black Shatter which I love very very much. As soon as I got it I took it out for a test drive. I want more!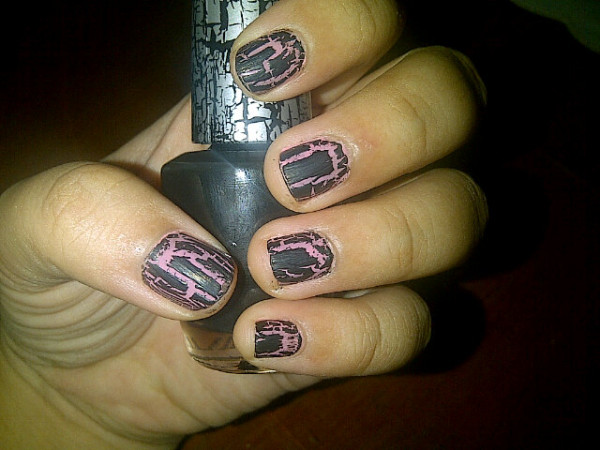 Kk, off to sleep! Have a great weekend!