This is an overdue entry because I turned 23 last May and I'm only writing about it now. I'm usually in denial when it comes to turning older because my mind and heart never is. I guess this is what they mean when they say, "age is just a number".  I've always had awesome birthdays spent with friends and loved ones, a day where I am extra thankful for the things in my life that I have and a day where I can just be me, and get away with it.
The morning of my birthday, my mom and sister surprised me with mini balloons as soon as I woke up. Apparently humiliation from parents in this generation consists of uploading photos of you on Facebook on your birthday just as you have woken up with all the "morning glory". I was thankful, nonetheless. My family is the best.
Because I was leaving for a short Singapore trip with my dad later that night, my usual birthday dinner party which have been this sort of yearly tradition I always had, turned into a late lunch instead. I always make sure I spend my birthday with people who matter in my life, and I'm even more grateful that they take the time out to spend it with me.
I wish I could gather all my friends from all over the world but it just isn't the same anymore. As you get older and especially out of school, friends flock to different places and different continents. Ahh, life of a TCK. I was also lucky that my birthday fell on a Saturday, and last year it fell on a Friday so these two consecutive getting my friends together wasn't really a big issue.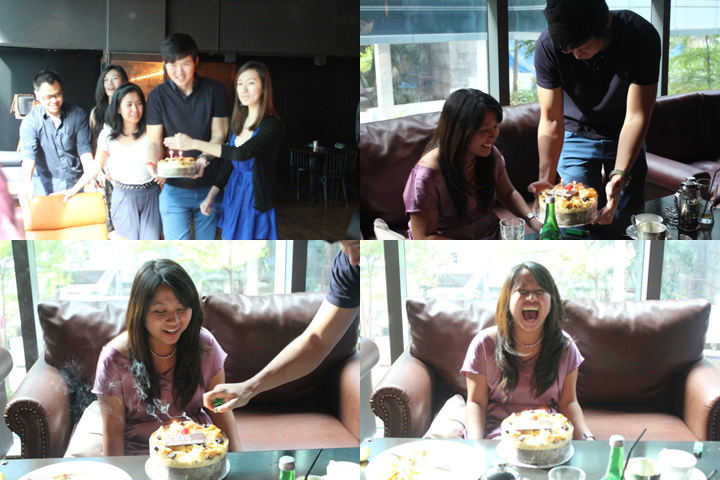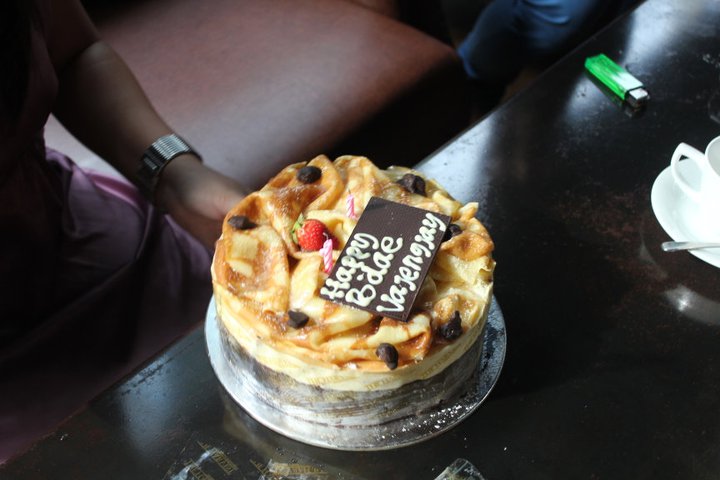 My friends surprised me with one of the yummiest cakes I've ever tasted and the funniest part was that they wrote "Vajengjay" instead of my name. It's gross because it's a made up word of animating the word vagina and the letter J but it's a funny inside joke. We have all these never-ending inside jokes about human anatomy, definitely shows how old we are ;p When I found out what my cake said, I couldn't help but burst into this HUGE laugh.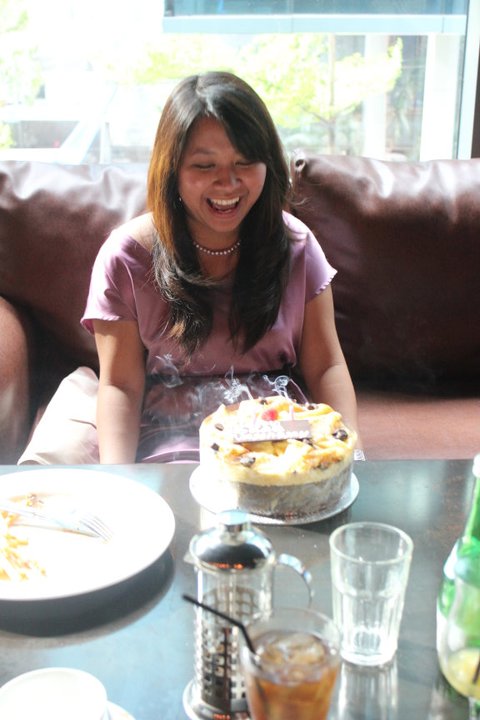 The afternoon was enjoyed with great food & drinks, great company and at the end of the day, if you have those plus a great family.. nothing else really matters anymore until you wake up and face the harsh realities of life again. That's just a cycle which we all have to deal with. There were lots of things to be thankful for this year: getting a new job, having the best friends, a great summer vacation, a memorable summer lovin' (although it had to end one way or another), my mom's good health of being cancer-free and so many more things, no matter how big and small.
After the wine and dine it was time to go to the airport to spend 3 days with my dad in Singapore. It was sort of like a birthday vacation for us because his birthday is just two days after mine. 2011 has been really good to me so far and I hope it continues to be that way.