I finally watched Harry Potter last weekend. This is a delayed reaction entry because I've been so busy with work ever since the month started and I'm going to become more busy next week because of audits so might as well just write about it now while I'm still free. Did I mention I'm going to work tomorrow, which is a Saturday? Yep.
After months of Hollywood movie deprivation in Indonesia (don't ask, I didn't have a clear idea of what went on all I know is Hollywood movies stopped being imported in this country), the first summer blockbusters they showed were Transformers 3 and Harry Potter. Oh boy, Harry Potter. I don't even know where to begin. Years and years of reading the book, finally came to a close.. but not in my heart. I didn't think I was going to cry because it usually only happens during sappy lovey dramas but I was wrong. I cried like hell. In the cinema. I bawled. I didn't even want to be noisy because I didn't wanna interrupt other moviegoers but I couldn't help it! There was a point in my bawling where I couldn't breathe anymore because I was all clogged up so I had to make this big noise of taking in everything and I think people looked, and some of them even chuckled. I was really embarrassed but I couldn't help it. Even my best friends were laughing at me because that was their 2nd and 3rd time watching so they knew what was going to happen, but being the best friends that they are (and Potterheads) they still accompanied me.
I started crying somewhere in the Hogwarts scene, where basically everything epic started. My tears couldn't stop falling.. right until the end. I couldn't explain my emotions. Basically I'm a Potterhead.. but I'm not that hardcore. I read the books since 6th grade and loved it, always watched the movie in the first week of screening, most of the time with my friends, the last movies 6 and 7.1 with my family. Although I don't really proclaim it to the world, but Harry Potter has definitely been a huge part of me for more than a decade of my life so I guess it's no surprise either that the tears just couldn't start falling down.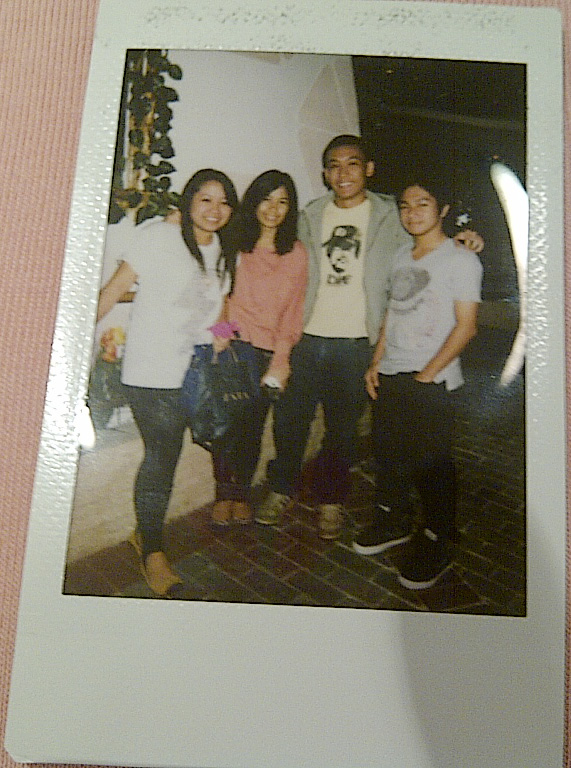 I also finally got to wear my DLM shirt! DLM (short for Dream A Little More) is a Harry Potter t-shirt business by a good e-friend of mine, Aia whom I'm known for a few years now. She turned her fangirling into something useful by making shirts which are Harry Potter inspired and I got mine all the way from the Philippines! I bought the shirt shaped into Harry's lightning scar with all the spells written on it to form the lightning. My friends loved it!