Last Saturday my girl Novella had a birthday lunch to celebrate her 25th year into this world. The lunch became a very late lunch because the celebrant was not only fashionably late, she was absolutely late 😉 I love you anyway bb. Prior to that Caroline & I decided to grab late brunch at the same time to pick up the red velvet cake we got for N at this lovely place called Convivium Deli in the South.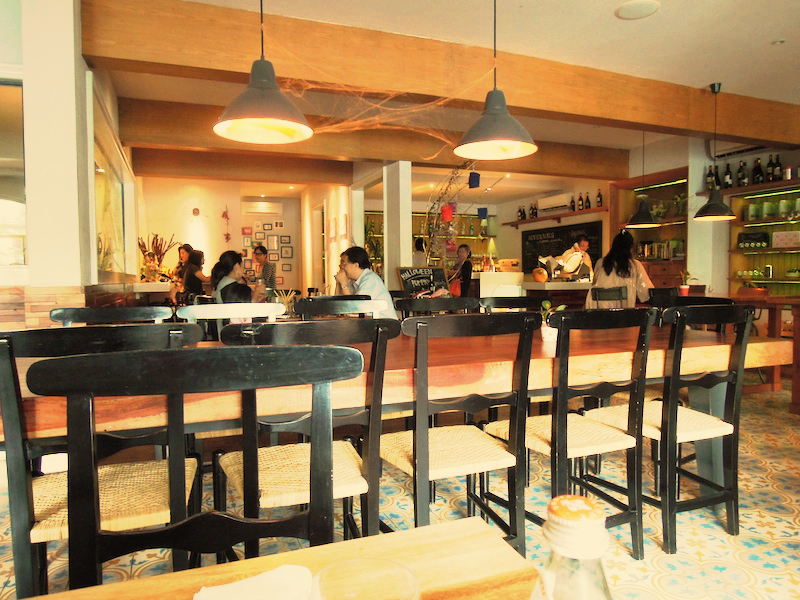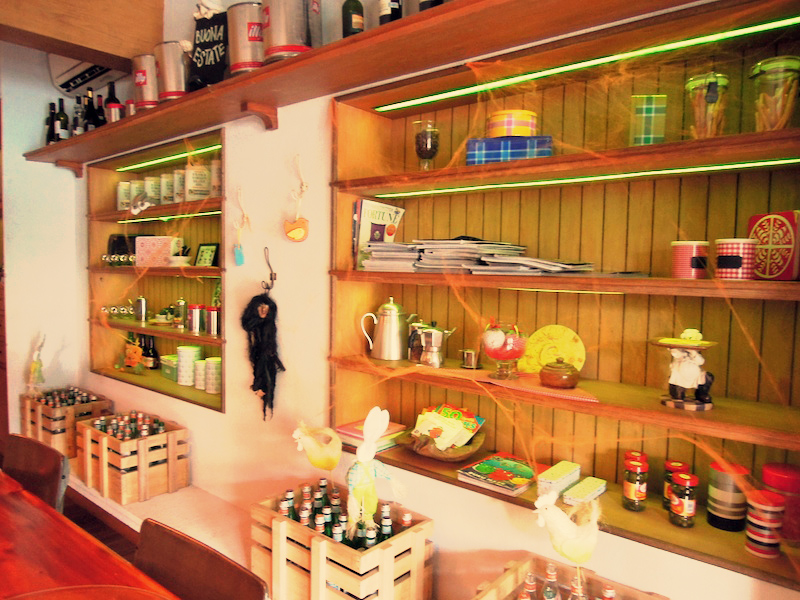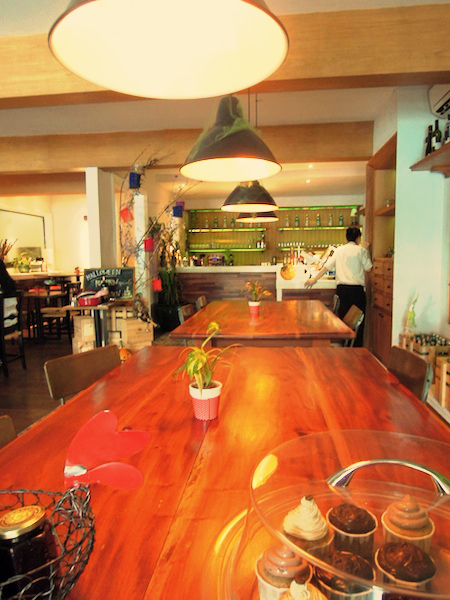 The place is cosy, seats not more than 30-40 people and offers a range of Italian food and desserts, which included their famous red velvet cake that most of Jakarta's been raving about.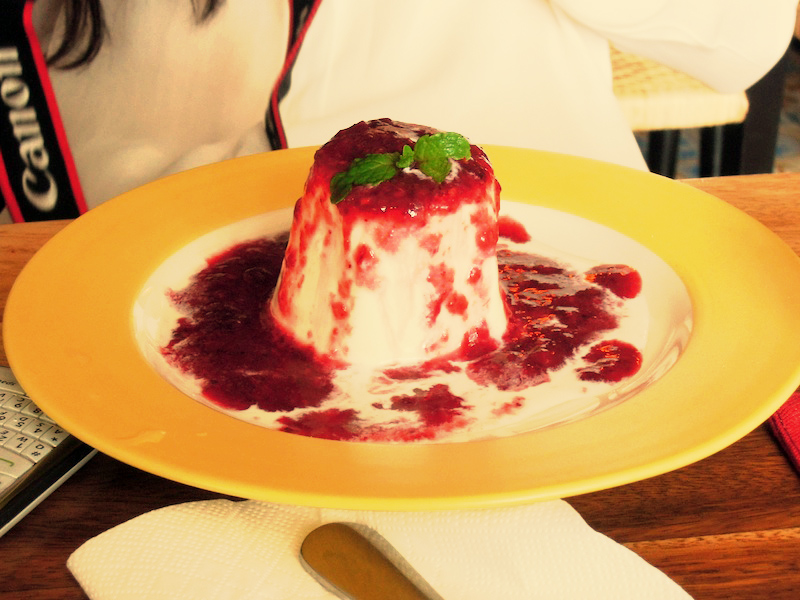 I ordered a coffee cupcake while C felt indulgent and ordered a Panna Cotta. Both were delicious but the cream of the cupcake was a little too creamy for my taste. We were joking about how we felt like we were in the streets of Seoul cafes (blame the culture) and we laughed at how stupid we sort of sounded for thinking that way and didn't really want to admit it. Korea, we will be inside you soon, and we wouldn't have to feel stupid anymore.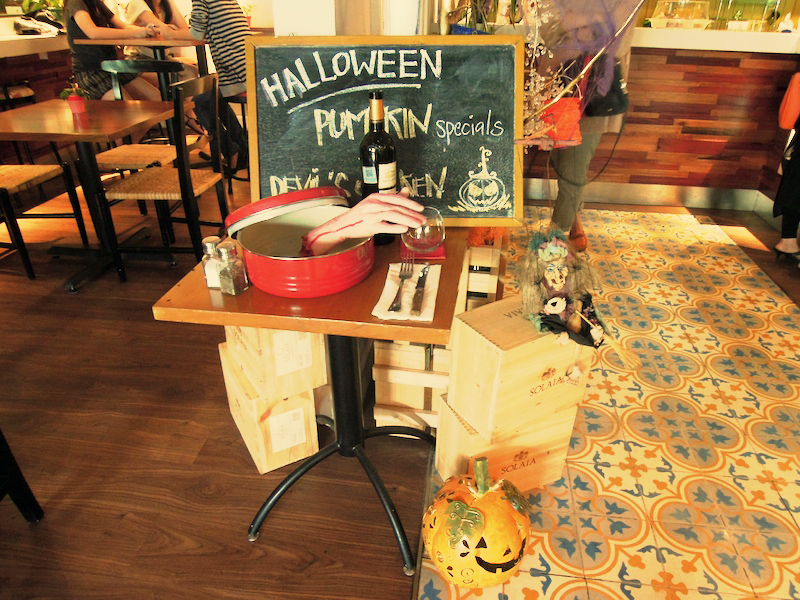 I loved the cute Halloween nook inside.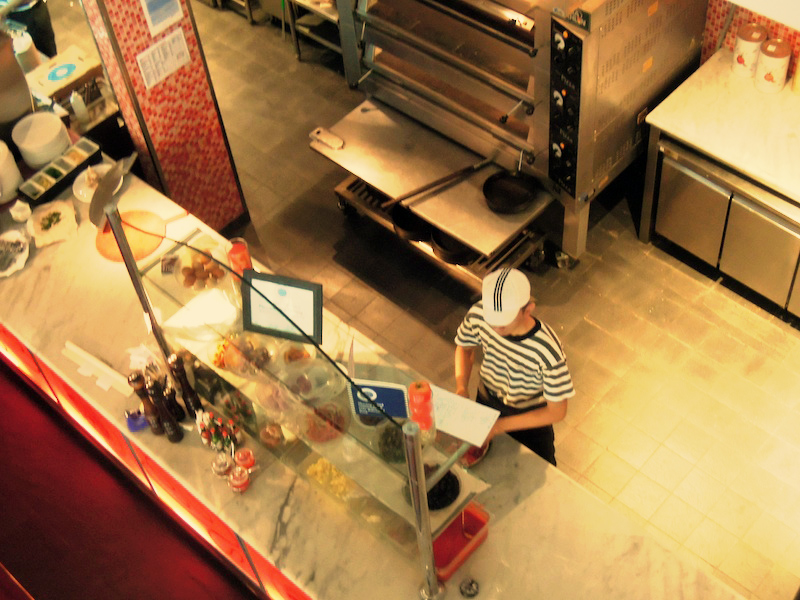 We then headed to Pizza Marzano for the birthday lunch. We waited over 2 hours for the celebrant, not only was she late but she was also caught in traffic because she passed CBD when the SEA GAMES torch ceremony was going on. Lots of conversations with the early guests happened. I learned about money laundering across nations, just to name a few. Interesting topics were had.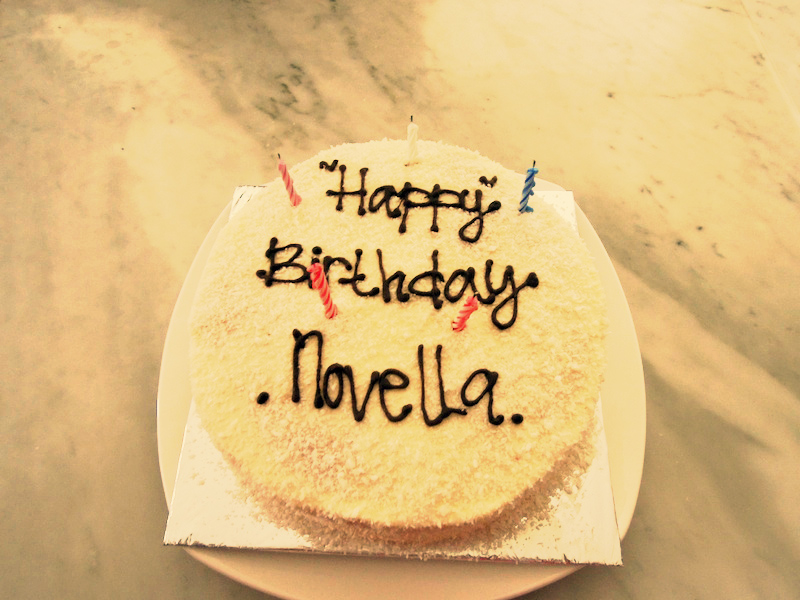 Can I just say how great Convivium's Red Velvet Cake is? I didn't want to buy red velvet in the beginning coz I've always been split about it, it was never my favorite. I'm usually a cheesecake and chocolate cake advocate but C encouraged me to go with the red velvet decision so I asked around for the best and got Convivium and boy was I right. Delicious. Coming back again next week!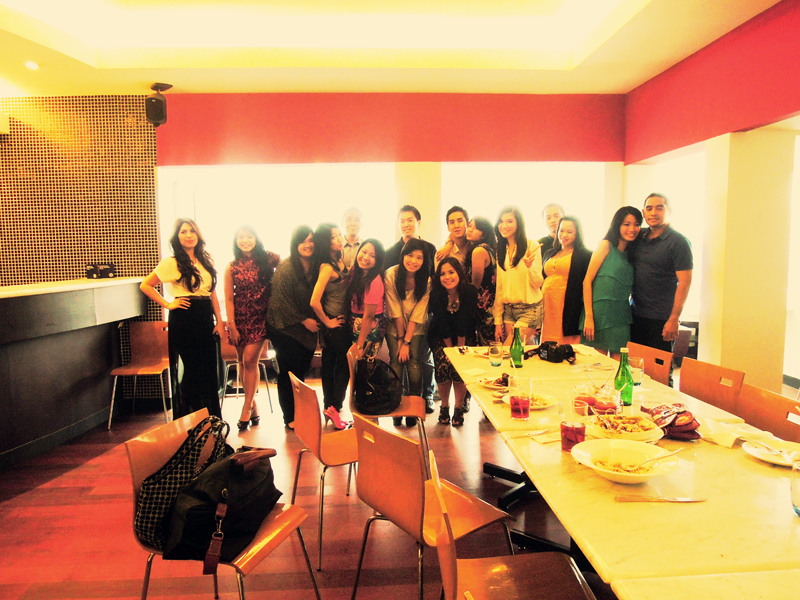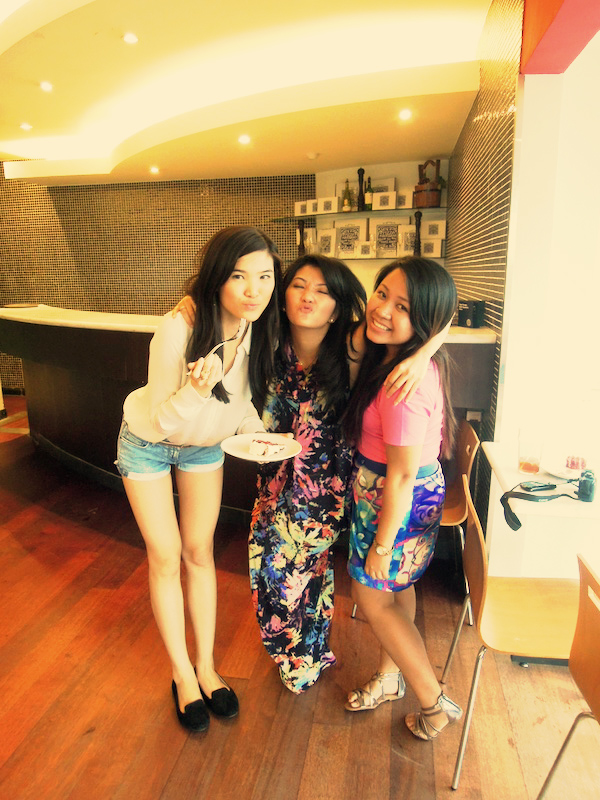 Three peas in a pod. You've probably seen them way too much in this blog during this second half of the year. With the absence of my best friend who's taking a semester out to study fashion business (I MISS HERRR) these girls right here are who keep me sane 🙂
I laughed so much that Saturday, my head was spinning towards the end of the day and that didn't even end because I had to accompany my lovely aunts to go cafe hunting around the city til late night. That Saturday was basically spent in places where people eat and drink so imagine how much I had to take in.. god bless me.