I was seriously contemplating on whether to do this or not because I didn't know where to start, but I have decided to do it and just dump everything in here.
ALBUMS OF 2011
Béyonce – 4
Jay-Z & Kanye West – Watch The Throne
Adele – 21
Beth Ditto – EP
The Strokes – Angles
Foo Fighters – Wasting Light
Incubus – If Not Now, When?
Arctic Monkeys – Suck It And See
Theophilus London – Lovers Holiday EP
J. Cole – Cole World (The Sideline Story)
Zee Avi – Ghostbird
Feist – Metals
Lykke Li – Wounded Rhymes
Foster The People – Torches
James Blake – James Blake
Albums I enjoyed and thought they were from 2011 but actually from 2010: Rumer – Seasons of My Soul and Young The Giant – Young The Giant.
MOVIES
Unfortunately, I didn't watch enough movies this year.. which I think I should definitely change. With the strike that happened in Jakarta it just put me off from watching movies in the cinema but I loved the last Harry Potter installment, Friends With Benefits, One Day, The Help. I know, very poor choices. I used to watch so many movies in a month.. that was when I still had the luxury of time and didn't have a job. Sigh.
TV SHOWS
Suits
The Borgias
Happy Endings
Revenge
Teen Wolf
Hart of Dixie (guilty pleasure!)
K-POP (Singles)
MBLAQ – Cry
TVXQ – Keep Your Head Down
Joo – ?? ?? (Bad Guy)
BIG BANG – Tonight
f(x) – ???? (Danger)
After School – Shampoo
Jay Park – Abandoned
B2ST – Fiction
2PM – Hands Up
2NE1 – ?? ?? ? ?? (I Am The Best)
miss A – Good-bye Baby
After School RED – ? ??? (Into The Night Sky) ***
T-ara – Roly Poly
KARA – Step
U-Kiss – Neverland
Super Junior – A-CHA, Mr. Simple
Jun.K – Alive
???? – The Boys
Wonder Girls – Me, In
Tablo – Tomorrow (feat. Taeyang)
J-pop Crossover Bonus:
Girls' Generation – Mr. Taxi
2PM – I'm Your Man
K-DRAMA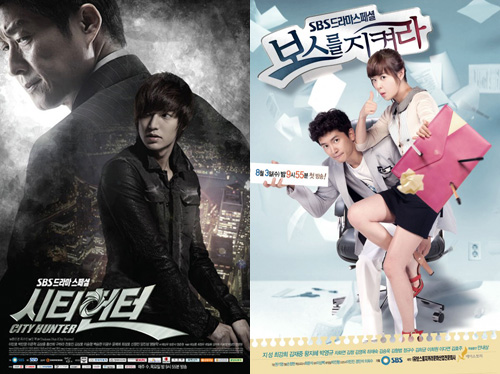 City Hunter [Final Thoughts]
Protect The Boss [Final Thoughts]