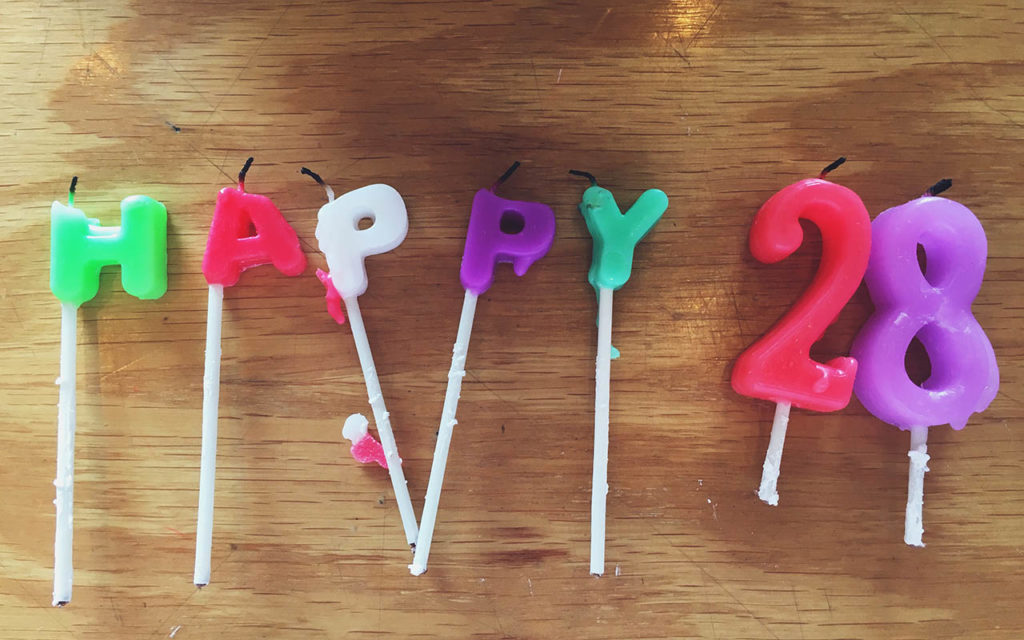 It hasn't sunk in that I'm 28. It's a weird feeling of either "because I can't accept it" or the "I couldn't care less because I will always feel mentally 19 anyway" mixture of emotions. I mean what's new, right?
My birthday was a blur but it wasn't a bad one at all. In fact it was pretty damn great, if we're talking about scale. The birthday weekend was so packed that I was hardly able to keep up with all the happenings. Ending a busy work week in Singapore and flying off to Jakarta in time for my birthday weekend full of lunch and dinner parties with friends and extended family, hosted by my ever supportive Aunts in Jakarta who not only want to give me the best but also love the thrill of event planning.
Birthdays will always have that stress factor. In addition to the pressures of "adulting", there's also that need to celebrate because you're so blessed to be loved by people that you want to share it all around. If it were up to me, I would have preferred to take a step back and have a quiet night by reflecting on what a year it has been (oh WHAT A YEAR). In retrospect, my birthday was definitely spent differently and while I was so lucky to be able to celebrate it back in Jakarta where I spent all of my formative years, I'm also getting older and starting to feel the shift in my priorities, despite my love for shallow things.
Post birthday hibernation is now in full effect! The month of May was a busy, full, crazy, travel one. For now, I'm glad to be back home in Cebu, in my bed, in the city I've called home for the past 4 years. So so so grateful for this life and for everything. Cheers to what this 28th year has in store for me.