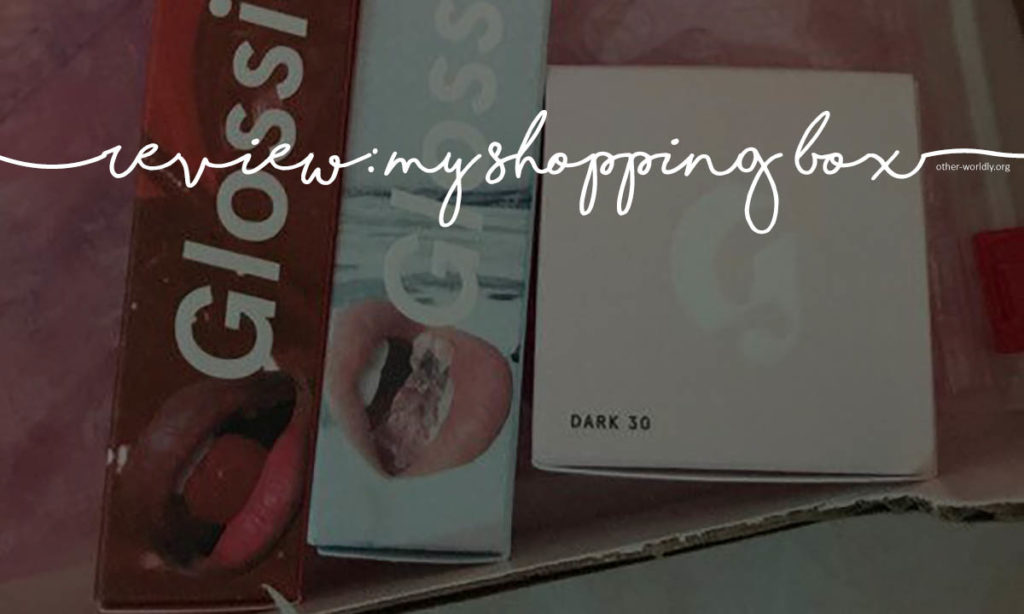 I don't usually do reviews, but my first experience with My Shopping Box was so positive it made me do an entry.
I've been eyeing the Glossier Phase 2 set for a while now but I was on the fence of getting the whole set because I already have the Boy Brow, a product that I absolutely love. When I checked it again a few months after release, the Generation G lipsticks were suddenly sold out so I held off on buying it, then realized that it might take months for it to get restocked again. I remember Boy Brow sold out soon after I purchased it, and Glossier didn't restock it after 6 or 7 months, only during the release of Phase 2. The Stretch Concealer was really the priority of my list anyway, so I decided to just get it in case it gets sold out too, plus a couple of other things.
Anyway, I decided to make use of the My Shopping Box membership that I got via GCash Amex and ordered the Stretch Concealer and 2 new Flavored Balm Dotcom from Glossier. I couldn't wait! Here's a quick timeline:
Thursday, 9 June 2016 – Ordered products from the Glossier website, shipped to the MSB virtual address in Burbank, CA
Saturday, 11 June 2016 – Products arrived in Burbank, CA
Tuesday, 14 June 2016 – Received email from MSB to authorize my purchases, paid on the same day
Thursday, 30 June 2016 – Products arrived, delivered straight to my doorstep, no extra charges
According to their website, shipping via Air—the method I chose—takes 10-12 days. In my case it took about 15, maybe because I was located in Cebu but still, it wasn't bad at all! Considering I didn't have to pay any extra fees aside for the $11 I initially paid for the shipping costs ($5+ per lb, mine was 2lbs), my first experience with them was definitely a flaw-free and easy process. This kind of scares me because I can now buy things easily from the US and have it delivered to my house in a click of a mouse.
Joys of unboxing new makeup ♡ pic.twitter.com/omj1zjPKkQ

— Justine (@juiceee) June 30, 2016
Here's an initial quick review of the Glossier products I purchased, in case you're interested? Stretch Concealer in Dark – love at first swipe! This is kind of concealer I've been looking for my whole liiiife! It's super creamy and moves with your skin–just the way I like it. I thought it was a bit dark at first but then I swiped it beside my Maybelline Fit Me concealer and it was a tad bit lighter and just the perfect color for my skin. Cherry Balm Dotcom – I was excited for this because the original Balm Dotcom is my holy grail but I find the smell to be too overpowering sometimes. I love it for its slight tint. I hope I will get used to the smell soon. Mint Balm Dotcom – I love the smell. The mint is perfect and I love the cold tinge on my skin.