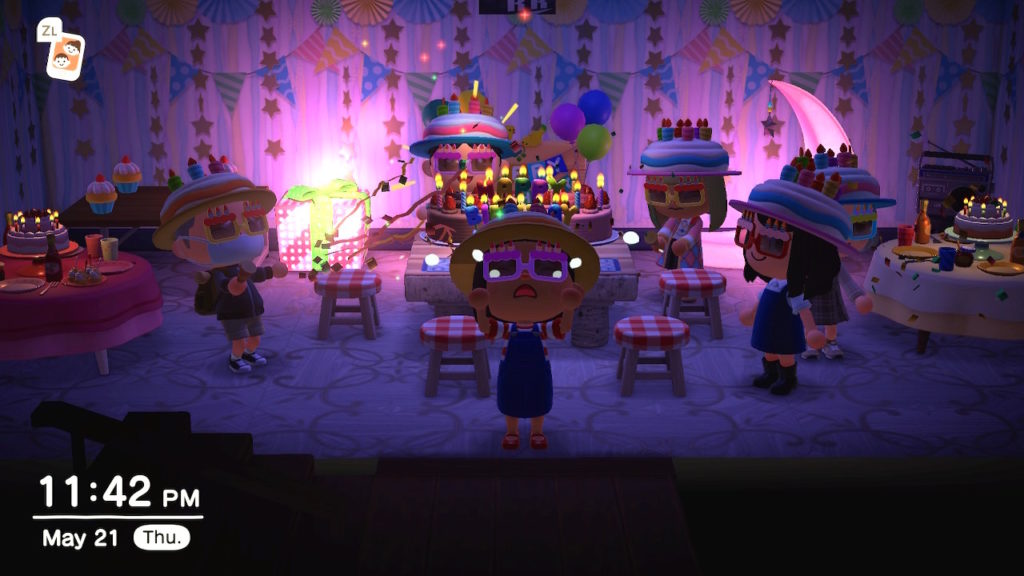 I feel like I need to type out that age in words to fully grasp that I've actually turned a year older in this crazy, crazy year. It's now mid-June and almost a month since my birthday, but 2020 still feels like that continuous fog that's just hanging over you with no signs of going away.
My birthday consisted of being very busy at work, but surprised with a lot of messages and sweet gestures from friends who either sent me food, goodies, gifts, and an Animal Crossing birthday party to wrap it up.
Before getting Animal Crossing, I was having anxiety attacks left and right about the whole situation and the nastiness that's been affecting the world, and I'm extremely grateful to have had the resources to get both the Switch and the game so quickly. Thanks to this game, my family, my work, and friends offline and especially online, I don't think I would have "survived" this quarantine in this current mental state of still being okay.
Last week I left my area for the first time since March. I went shopping with friends since the city started to lift some restrictions and closures. I felt like a kid going to Disneyland for the first time, but leaving that Disneyland feeling very paranoid about things. Did I touch anything unsafe? My throat is itchy do I have it now?
Needless to say, it's still very much unsafe to move around anywhere. My one wish for my birthday? For everything to be okay again.